SAFETY FIRST! (EVEN WITH TIGHT CASH RESERVES)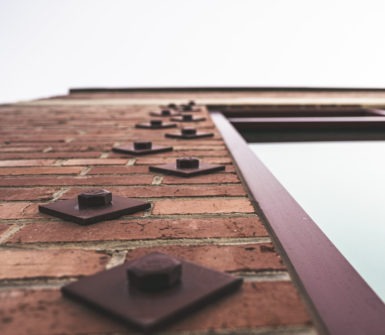 Welcome to home ownership in the Bay Area! As you likely know, every part of the country has it's own environmental concerns. Different Bay Area cities have their own building standards. With safety first and foremost in our minds, I wanted to discuss what options are available to new homeowners who would like to seismically retrofit their properties.
Whether you are a new homeowner or are just starting your search, I'm sure that you've come across beautiful properties that need seismic retrofitting and structural upgrades. I personally love the aesthetics of brick buildings. I also know that they are considered to be unreinforced masonry. Many older buildings have brick foundations. Foundation repairs or soft story reinforcement can be a scary project for many to wrap their mind around. Many homeowners are unaware that multiple Bay Area cities offer financial incentives to complete retrofitting.
Though none of the municipal programs will pay to completely replace your foundation, many do offer a small incentive to complete safety repairs that require immediate attention.  Not all programs apply to every property and there are restrictions. As your agent I will walk you through the process and help determine what options are available to you for each property you consider purchasing.  Being able to show a seller that you have a plan to preserve their property show fortitude when reviewing an offer.  Having the foresight to plan and the ability to finance these repairs can put your offer ahead of others upon comparison. 
My relationship with my clients doesn't stop after purchase. I want to be sure that you have the means and ability to keep your family safe while adding value to your property. Retrofitting doesn't have to be a huge project and not all projects are expensive. Though it may not be the most glamorous of construction projects, it will give you peace of mind. That, my friend, is priceless.