WHY YOU'RE NOT GETTING THE BEST DEAL
Have you ever wondered why you're not getting the best deal? Some of the best advice I pass on to my clients is this: you don't make money when you sell real estate, you make your money when you buy. Trying to time a real estate market so that you sell at the top is not your best strategy. Purchase at the best possible price so that you have options and can sell to the right buyer when it's convenient to you. This is the best strategy and the one used by the most successful real estate entrepreneurs.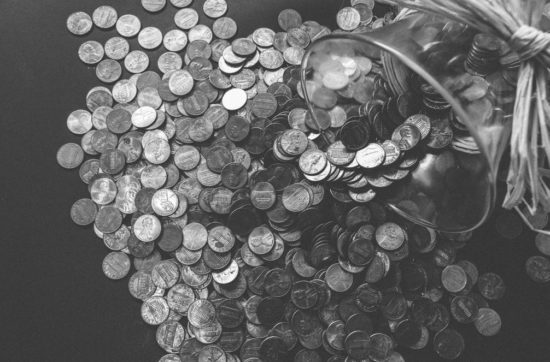 Getting the best deal requires you to make a move when the time is right. Experience has taught me that most people wait to sell until the peak has passed and are too scared to buy when the time is right. That's where I come in. Let years of experience work for you.
Luck doesn't just fall into your lap. Every agent worth their salt will tell you that they will go above and beyond for you, but how many of them will actually do it? The truth is that there are many more buyers out there looking for a great deal than deals to be had. How do we make sure that you are the one who ends on top? I show my buyers how. I ensure that you are the one who gets the best deal.
Reality is that human nature is greedy. Even the best agents use another agent to sell their home. This is because it's difficult to be objective when completing your own transaction. Having someone guide you through a complicated process is essential. Using a good agent to purchase your home makes you money. Using the wrong Realtor can cost you plenty.
Use my decades of experience to your advantage. Let me show you homes you didn't think were available for sale. All I ask for in return is the same level of commitment that I bring to you. For buyers, that means that we agree to work solely with each other for a mutually agreed upon time. If you are comfortable, it means that we enter into a Buyer-Broker agreement. This allows me to feel secure knowing that you are invested in the transaction. It shows that you are serious about working with me. I would never hold a buyer to an agreement should they change their mind. Even so, having that talk allows us to ensure that we have the same goals.
For investors, I also require a level of commitment. Your needs are different, and I'd like to start off with a phone call. Let's see exactly what your needs are. I work very hard and use my vast resources to find you pre-list and off-market properties. This is done often before other buyers have access to them. I am always happy to work with serious investors who narrow their focus when it comes to real estate professionals.
I've found that many Realtors take on a multitude of clients at the same time. I'm likely not describing you. Many of these buyers are more interested in looking for homes than actually buying one. I don't want to take valued time away from you, my client, simply because another person isn't serious.
Let me show you what it takes to get a great price on the home that fits all your needs. Years of experience have provided me with tools that other agents do not utilize. Let me show you how I work my magic. With a little bit of foresight and planning you have the advantage. This is how we win. I always consider your home purchase as an investment in your future. Let me show you how I can help. You will never ask why you're not getting the best deal ever again.